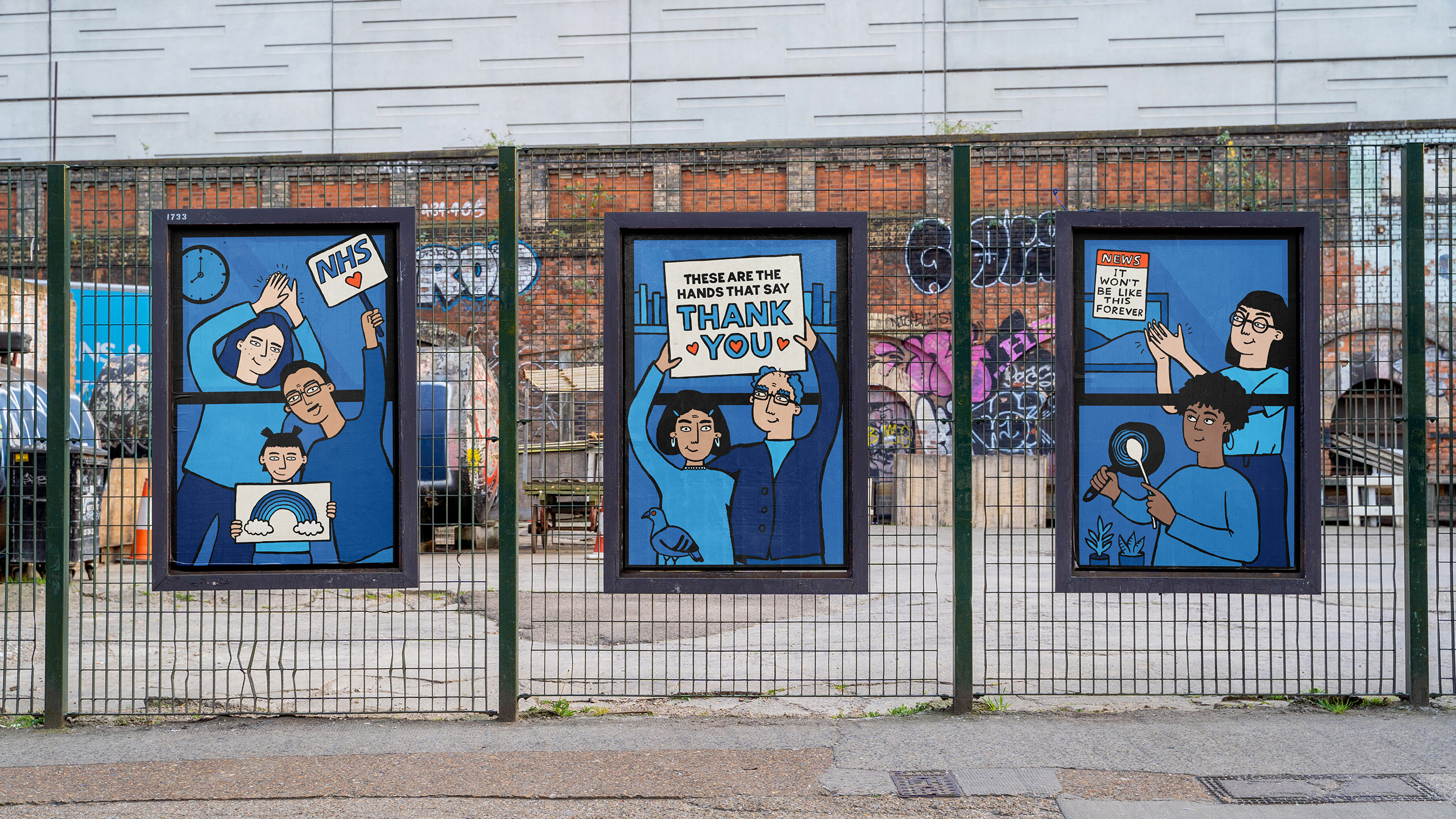 A SERIES OF VIRTUAL POSTERS
Layers – a curated library of design resources – invited some of the UK's top agencies to submit virtual poster designs. These were then applied to a new range of billboard mock-ups, and sold on their website. All proceeds go to the NHS Charities Together's COVID-19 appeal.
Visit layers.design to purchase your mockup and to see the designs in full.
These are the hands
With help from illustrator April Mepham and words inspired by Michael Rosen's poem 'These are the Hands', our poster designs immortalise the nation coming together each week to clap for the NHS 👏