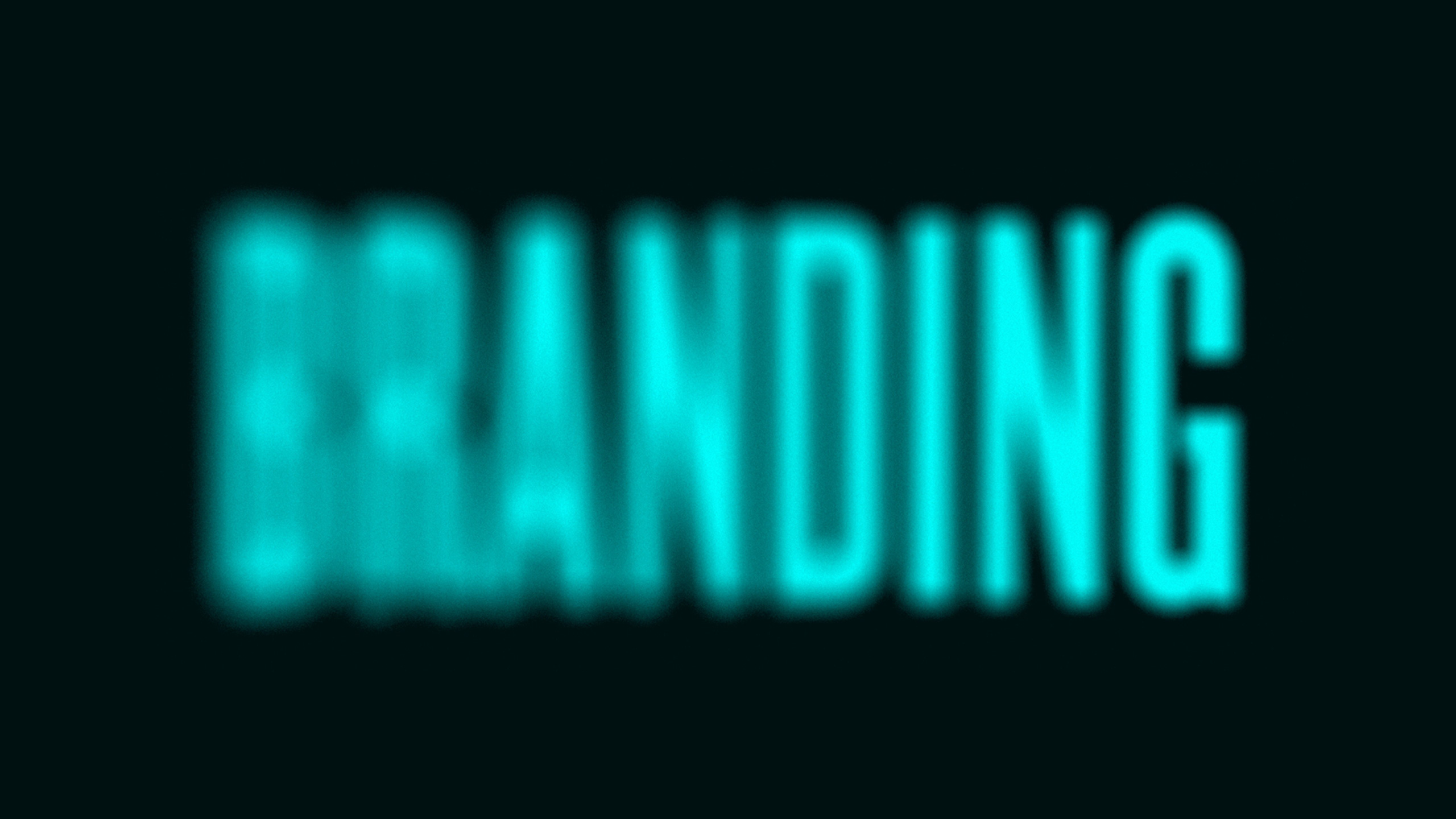 We've failed to brand branding
We ask ourselves why clients don't 'get it'. Roll our eyes when people confuse a brand with a logo. Rant and rave about free pitches, where the client wants us to show them creative solutions off the bat. Bitch and moan that they don't understand the value we add.
But it's not them. It's us.
BRAND IS NOT IDENTITY
Ask ten people to define 'branding' and you'll get ten different answers.
Ask Google and you get two: 'the action of marking with a branding iron' (probably not what we were getting at) and 'the promotion of a particular product or company by means of advertising and distinctive design'. If we accept that, we might as well give up and let the ad agencies take over.
In reality, when most people talk about their brand they mean one of two things. Some people are referring to the distinctive design elements – the logo, typefaces, colour and so on.
But those who place most value in branding tend to sit in the Jeff Bezos camp: 'Your brand is what other people say about you when you're not in the room.'
For me, the job of a branding agency is to create and implement a framework and set of tools that will influence how people feel about your product, organisation or service. While they might quibble with my exact definition, I think most people who work in the industry would tend to agree that a brand is an idea, not a set of design elements. And that while identity is (often) an output of what we do, the value of branding goes far beyond that.
LET'S GET OUR STORY STRAIGHT
The trouble is we've struggled to get that message out there. And as an industry, we're almost wilfully reckless with the term.
Take a look at any branding agency website and you'll see terms like 'brand refresh' used to describe a tweak to the logo or a new typeface. You'll read case studies for 'rebrands' that refer only to changes in visual assets. And you'll see the word 'brand' used to refer to an idea in one sentence, and to describe a visual identity immediately afterwards. Trust me – start looking and you'll see it everywhere.
It pains me to say it, but at Ragged Edge we're as guilty as anyone. As an agency, the most impactful part of what we do is the brand strategy. Done right, this defines and clarifies everything our clients' businesses do and say, inside and outside – all the stuff that influences what people say when you're not in the room. And there's also all the work beyond the initial launch – the ongoing guidance on how the brand comes to life, everywhere and in everything. But the thing that grabs the PR headlines, drives the Instagram likes, and gets the phone ringing is the identity. The new logo. So that's what we talk about. But branding ≠ identity. We're our own worst enemies.
BRANDING BULLSHIT
What's more, using brand and identity synonymously is the least of our industry's crimes. What about the brand bullshit? The absurd terminology, often with a trademark symbol tacked on to show it's unique. The lofty statements (amongst the WeWork furore, that ludicrous brand purpose – 'to elevate the world's consciousness' – told you everything you needed to know). The pseudo-science. The nonsense rationale. The nonsense post-rationale. We're setting ourselves up to fail.
Then there are the wild overclaims. Clients (quite reasonably) want us to prove effectiveness. But because branding affects every part of a business, isolating the impact is nigh-on impossible. So in the absence of verifiable statistics, it's all too easy to take the credit for everything. "Our rebrand resulted in a 200% increase in sales" is a great line to feature on a case study, but we all know that there were a myriad of other factors involved. These types of claims don't do the industry any favours, and smart clients see straight through them. What's worse, they set the tone for the rest of the conversation. If you're bullshitting about that, how can they trust anything else you say?
In an effort to get others to take us seriously, our industry has succeeded largely in making people suspicious. We've sacrificed clarity for unnecessary complexity. And credibility for baseless audacity.
WE CAN DO BETTER
I love this industry and I'm immensely proud to be a part of it. It's full of inspirational people whose passion, skill and creativity tends to be matched only by their warmth, empathy and generosity.
And I've seen first-hand the impact our work can have. Branding has the power to distil complex ideas into a single thought. It has the power to change perceptions, and change behaviour. It can be the difference between business success and failure. It can reinvigorate organisations and redefine industries. It can be a powerful force for good. We can use it to help others change the world.
Or it can be used to make a logo look cooler.
Together, we have the power to change how people feel about the branding industry. To reframe how they value our work. To show them the impact we can have on every part of their business.
But we all need to get on the same page. To be as diligent with our own language as we are when we're advising clients. To be relentlessly consistent and brutally clear. To practice what we preach.
Because branding is what people say it is when we're not in the room.
Follow Max Ottignon on LinkedIn.
This article first appeared in Computer Arts, Issue 300, January 2020.