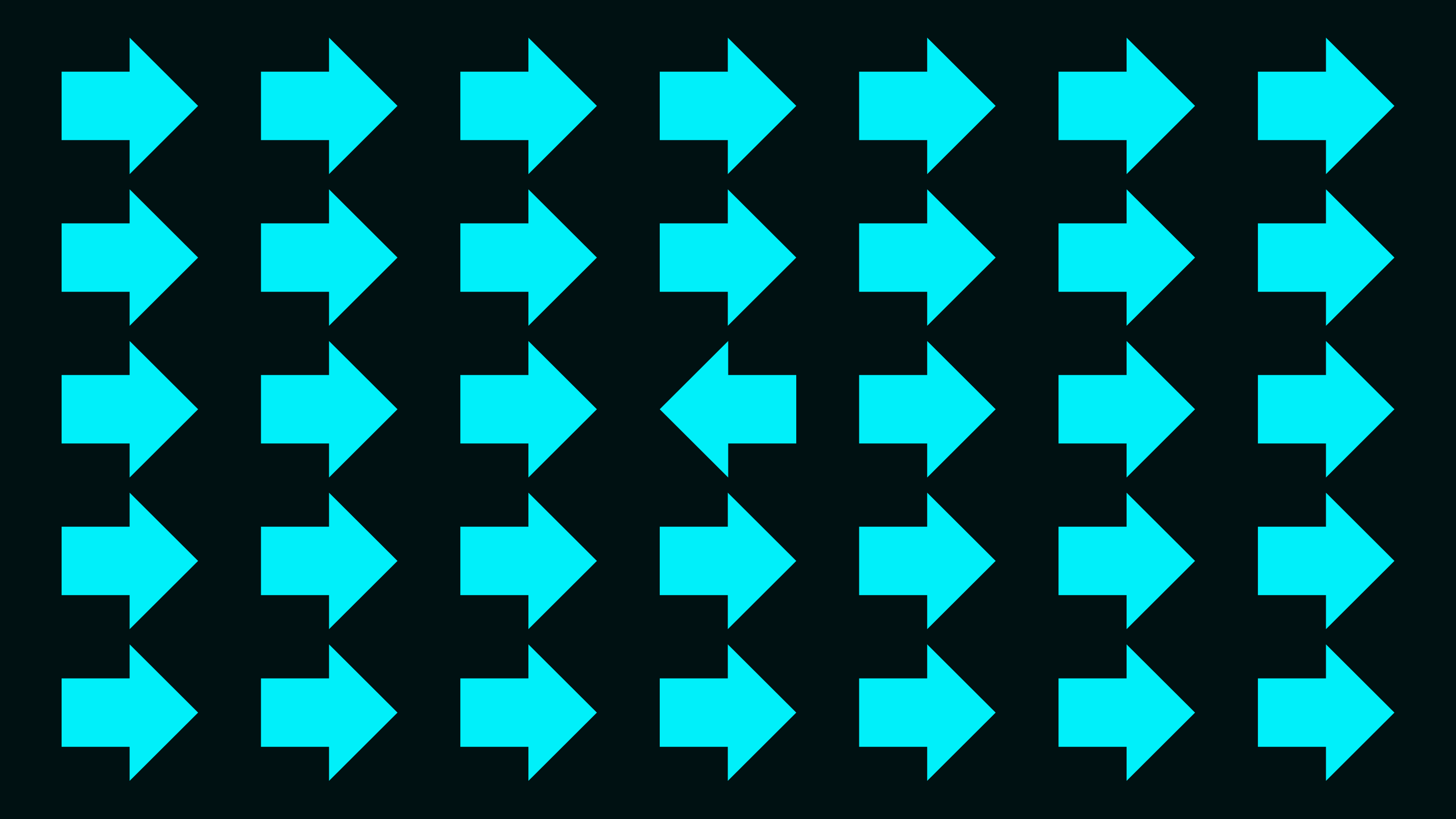 Not all brand challenges are created equal.
Getting people to choose your product over the competition's is relatively simple – you just have to persuade them that yours is the best.
Disruptive businesses (think Uber or Spotify) have it a little harder because they need to change behaviour. But the benefits are often so obvious, it might only take a nudge.
But there's a category of products and services where people need significantly more convincing. Where success means persuading people to do things they're reluctant to do. It might be making more effort. It could be talking about something they feel uncomfortable about. Or it might be sacrificing short-term benefit for long-term gain.
This type of challenge requires a different strategy. It requires deeper engagement from the audience, a more persuasive argument, and a bolder approach.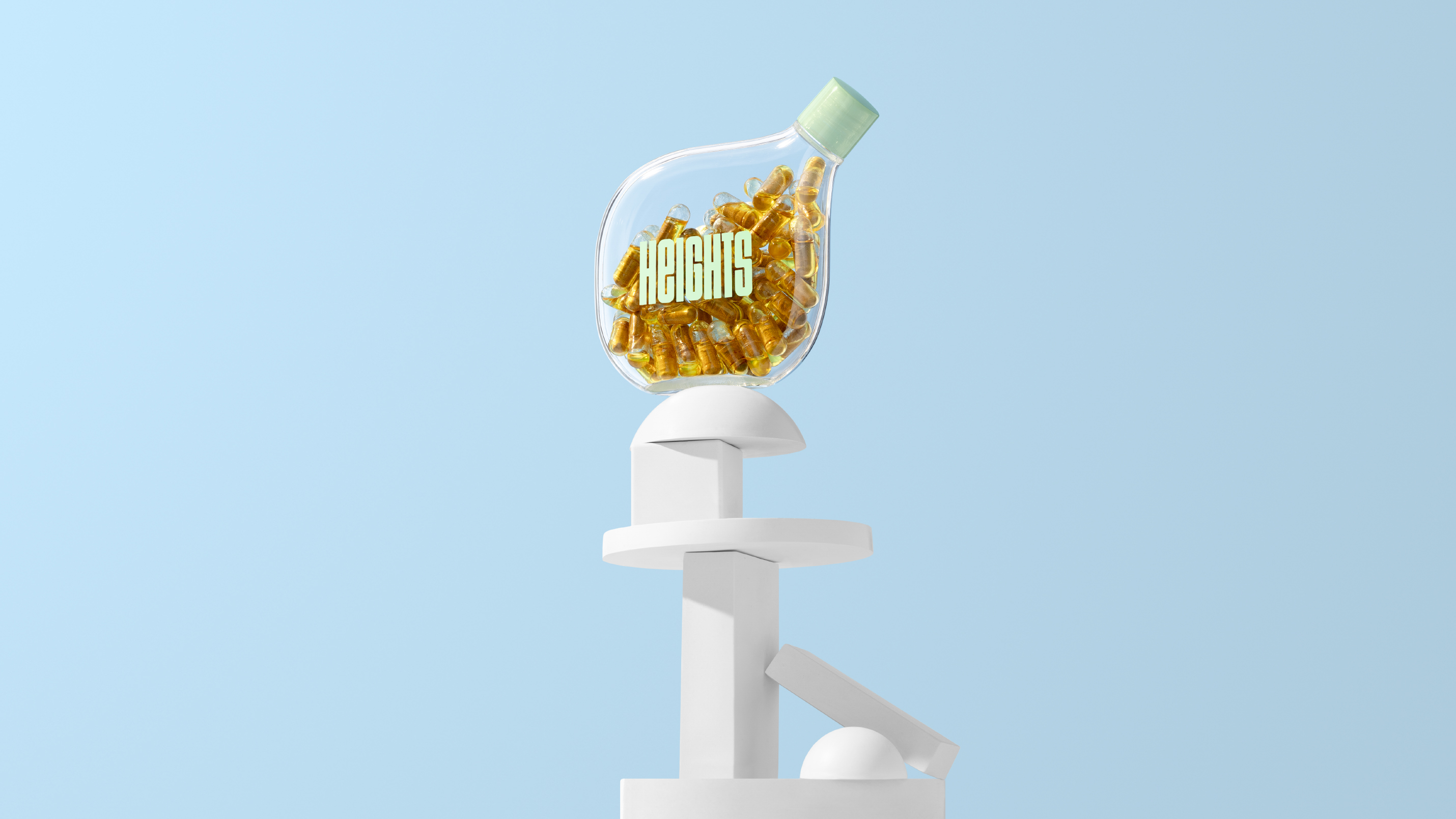 Make hard work aspirational
If you're asking people to make extra effort, it pays to create desire.
When entrepreneurs Dan Murray-Serter and Joel Freeman set out to change the way we look after our brains, they knew they had their work cut out. Heights offers a cognitive performance subscription that combines a 'smarter supplement' with regular advice and inspiration.
But getting the right results requires dedication and commitment. And in a category full of overpromises and quick fixes ('smart mode', 'focus mode' and – when all else fails – 'brain dust'), that's a tough sell.
So while everyone was else was behaving like protein powder brands (big bold type, urgent messaging, lots of red), Heights positioned itself as a lifestyle brand. Quiet, restrained, confidently witty.
The colour palette offers subtle medical cues, but everything else, from the art direction to the packaging, is carefully designed to feel premium and desirable. The kind of brand you want other people to know you're using. The kind of brand you want to keep coming back to.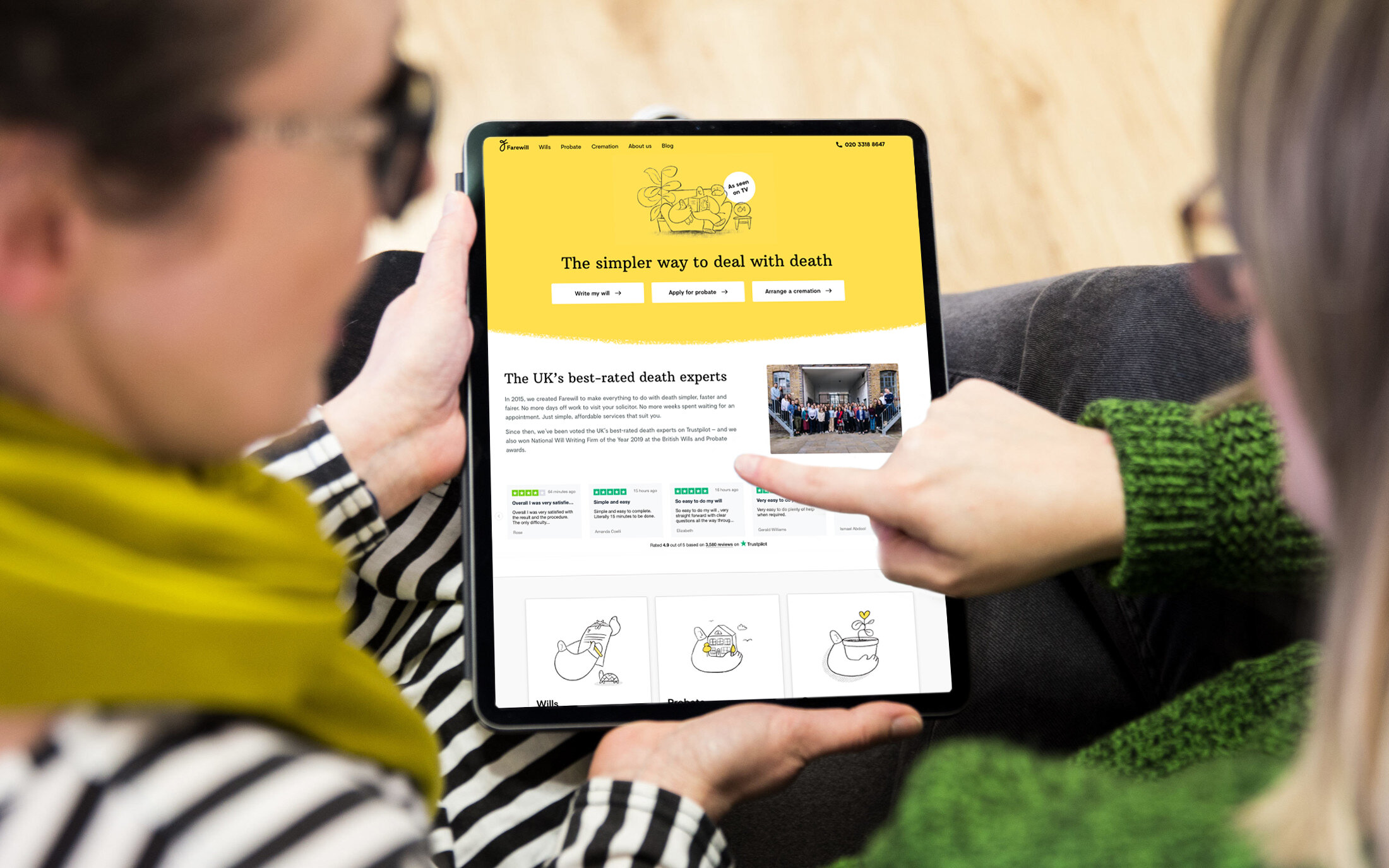 Humanise the inhuman
Remembering you're speaking to humans is generally a good start. And, in certain categories, that can still feel revolutionary.
No-one wants to think about death. The world of wills, probate and funerals reflects that – full of businesses that are slow, expensive and inconvenient. So when Farewill set out to change that, it built a brand designed to signal a different approach. A brand that would be pleasant to deal with. It used tone of voice, pastel colours and a cast of illustrated animal characters to make starting a conversation feel less intimidating.
Lemonade followed a similar strategy with insurance, a category absolutely no-one wants to engage with. By building a brand full of charm and character, and backing it up with first-rate values (as a certified B-Corp, their business model balances 'profit and purpose'), it reached unicorn status in 2019. In doing so they completely redefined the industry, paving the way for brands like our very own Laka to take it one step further.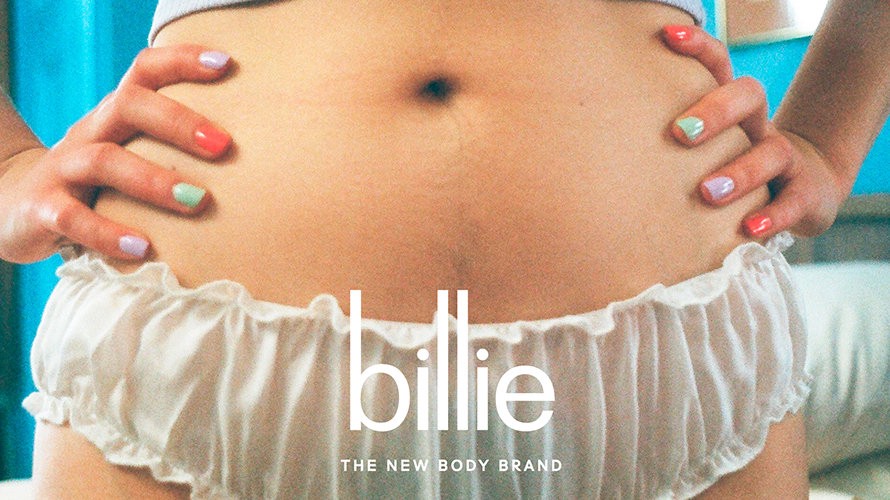 Make the unspeakable unignorable
Sometimes it's less about getting people to commit, and more about overcoming stigma.
Hims is trying to get men to take better care of themselves, offering products for sexual dysfunction and hair loss. Not topics people are particularly comfortable talking about, even among their closest friends.
So it tackled the issue head on, plastering images of phallic-looking cacti all over the New York City Subway. The arresting ads were complemented by a lifestyle aesthetic and a relatable tone of voice that made the conversation more appealing. The result? From zero to unicorn in 14 months.
Unsurprisingly, Hims' success inspired a whole new category of brands brave enough to say the unsayable.
Thinx is positioned as 'underwear for people with periods' and isn't afraid to allude to graphic images.
Female-first shaving brand Billie grabbed people's attention by unashamedly picturing women's underarm and pubic hair. Its taboo-busting success soon led to a purchase by P&G.
Challenge, playfully
Sometimes people need to be pushed to do what's good for them. That's a tough job for a brand, so you need to find ways to make the advice palatable.
Our clients Multiply had created an AI product that makes financial advice accessible to everyone. That's game-changing. But they was struggling to get people to engage in thinking about their future. Our rebrand combined a challenging tone of voice with a playful identity full of irreverent wit. All supported by a cast of hundreds of rabbits, imploring the user to 'make more of yourself'. Suddenly it had a framework to deliver tough messages, without turning people off.
Duolingo took a similar strategy with its latest ad campaign. To increase user engagement, it challenged people to use their time more wisely with lines such as 'Bus stopped. Learn Spanish' and 'Best mate late. Learn French'. The presence of its owl mascot and rounded typography helped soften the message that, frankly, you could be doing a lot more with your time.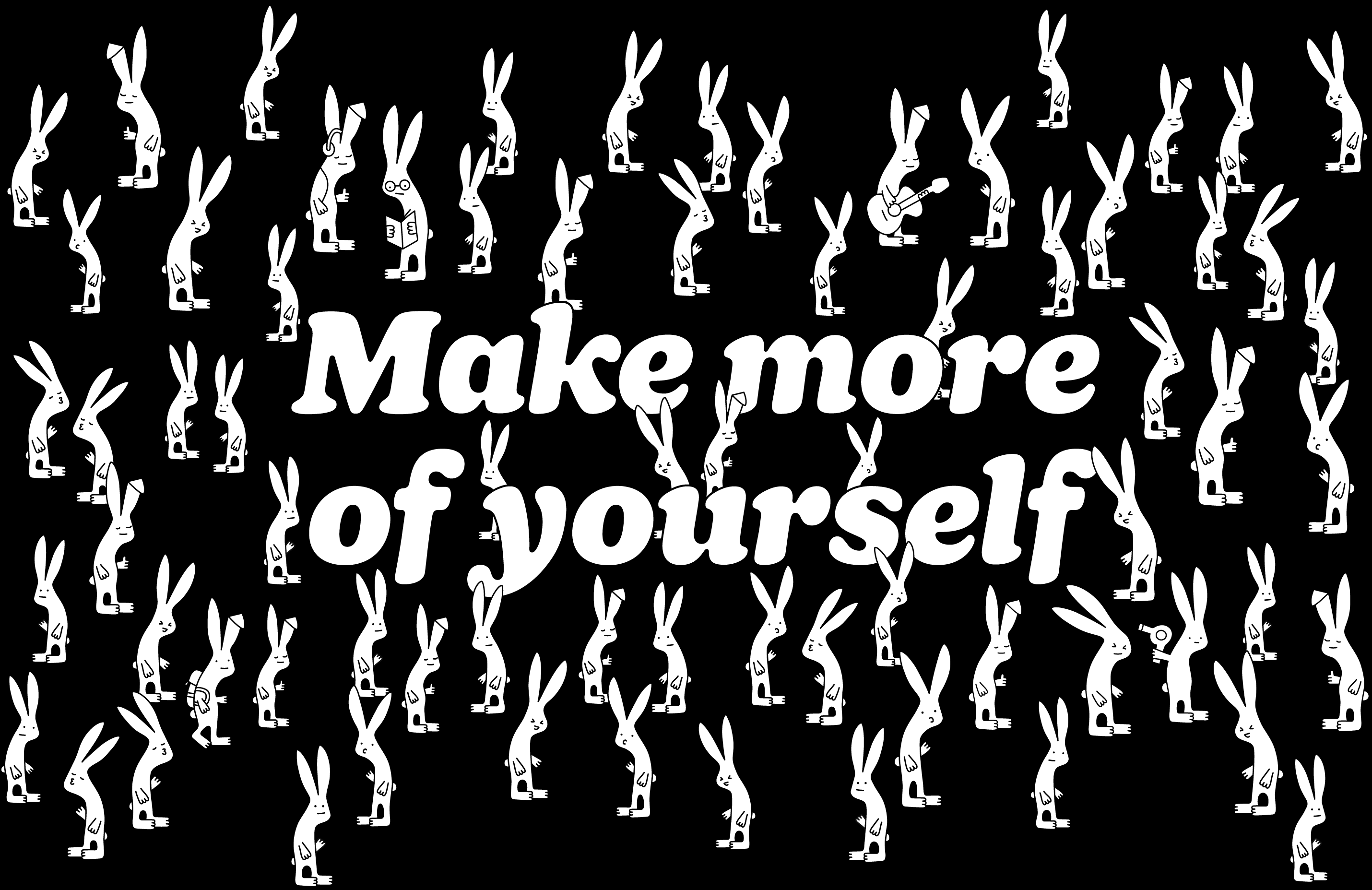 Dare to break the rules
There's no one way to get people to do something they're uncomfortable with. Adopting the right strategy demands genuine insight and real empathy for your audience's wants, needs and fears. And more often than not it requires a leap of faith.
Every single one of the brands above have had the conviction to fly in the face of accepted knowledge, consensus and the 'safer' choice. Bravery is often the least risky approach.
Follow Max Ottignon on LinkedIn.